HOW TO PREPARE YOUR HORSE FOR RACING
What should you do to prepare your horse for racing? You should certainly train it, but it's also important to take care of its appearance and nutrition. With this in mind, we will focus today on these last two important aspects and we will share with you some tips on how to prepare your horse for racing.
SOMETHING WORTH MENTIONING
The first thing to keep in mind is that getting ready early is always the best choice. Otherwise, you run the risk of making some mistakes and/or not having enough time to do everything you need. However, it goes without saying that most of the things you need to do to prepare your horse for racing should be done regularly: everyday, regardless of the races ahead!
In this way, your racehorse will always be healthy and strong. That's important, isn't it? Let's now take a look at what you should do to keep care of your racehorse and explore some aspects that shouldn't be underestimated.
TAKING CARE OF THE RACEHORSE THROUGHOUT THE WHOLE YEAR
An aspect that should never be underestimated is the daily grooming of the horse, which allows its coat to always look perfectly neat. This practice is also important to strengthen the bond with your racehorse and to bring out the shine of its coat. Grooming the horse also allows you to remove dirt and the hair that already fell out.
The cleaning process should also involve the hoofs, so that the racehorse will always feel comfortable and look tidy. Also the eyes should be monitored and maintained clean.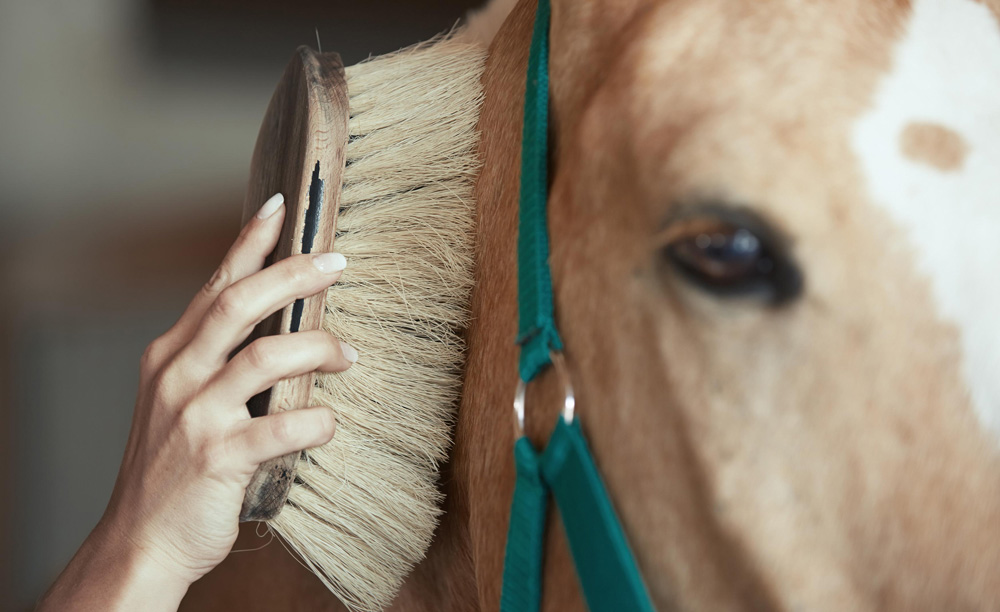 PREPARING THE RACEHORSE A COUPLE OF DAYS BEFORE THE RACE
Experts recommend to bathe the racehorse a couple of days before the race. Another important aspect to consider when preparing your horse for a race is that you should take care of the health and appearance of its tail and mane. These need to be properly brushed and, when necessary, they should also be trimmed. This is very important because, without any impediment, the horse will be able to race better.
TAKING CARE OF THE RACEHORSE'S NUTRITION
In order to train your racehorse in the best way, so that it can be ready to race, it's important to provide it with a balanced diet. This means that you need to take good care of its nutrition, and maybe also ask the vet for their help. The racehorse's diet needs to be balanced, meaning that it provides it with the right nutritional intake and prevents it from becoming either underweight or overweight.
OUR CONCLUSIONS
As you probably understood, preparing your horse for racing is actually a continuous process. If you want to train a horse that races to its ability, we therefore recommend you to follow it up from birth, maybe with the help of our Foaling Alarm and your regular vet. It's important to always monitor the racehorse.
Keep following our blog for further information on how to prepare your horse for racing (and much more) and on how to make your daily activities easier. Please don't hesitate to contact us if you require further information on our Foaling Alarm. We look forward to hearing from you!