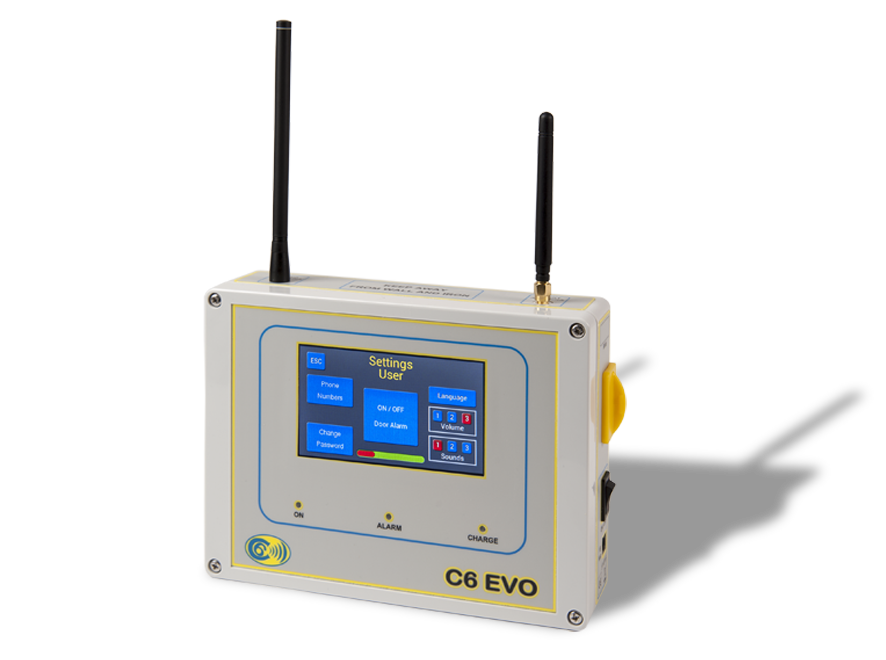 C6 EVO RECEIVER
C6 EVO is an alarm system useful for monitoring the final phases of equine pregnancies.
C6 EVO main feature is its ability to stand-by and communicate to registered phone numbers, by phone call or SMS, the need of assistance for the brood mare only when the birth is forthcoming.
C6 EVO is currently used by hundreds of breeders and helped to give birth to thousands of foals.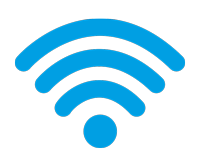 RANGE IN OPEN FIELD
UP TO 1000 mt.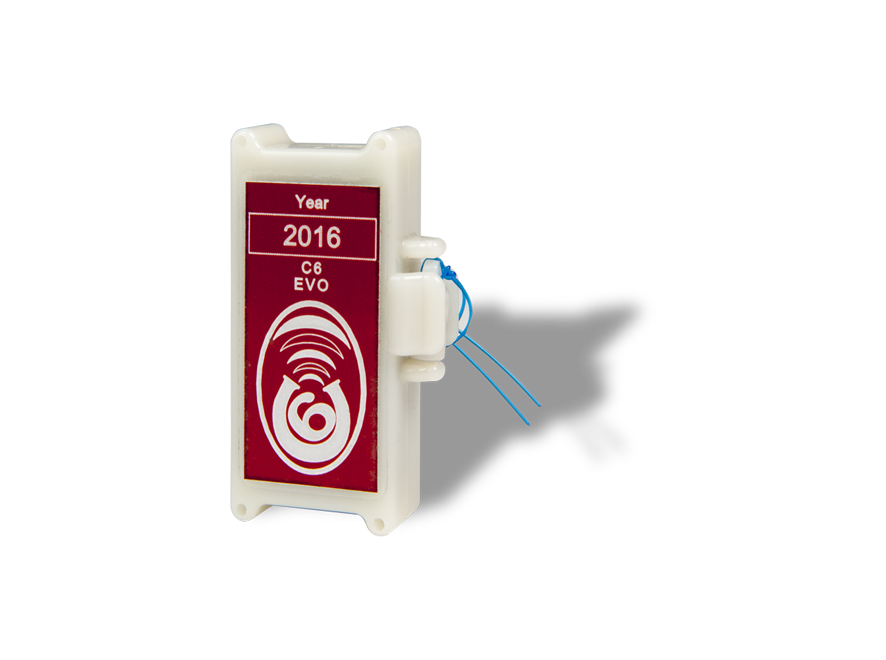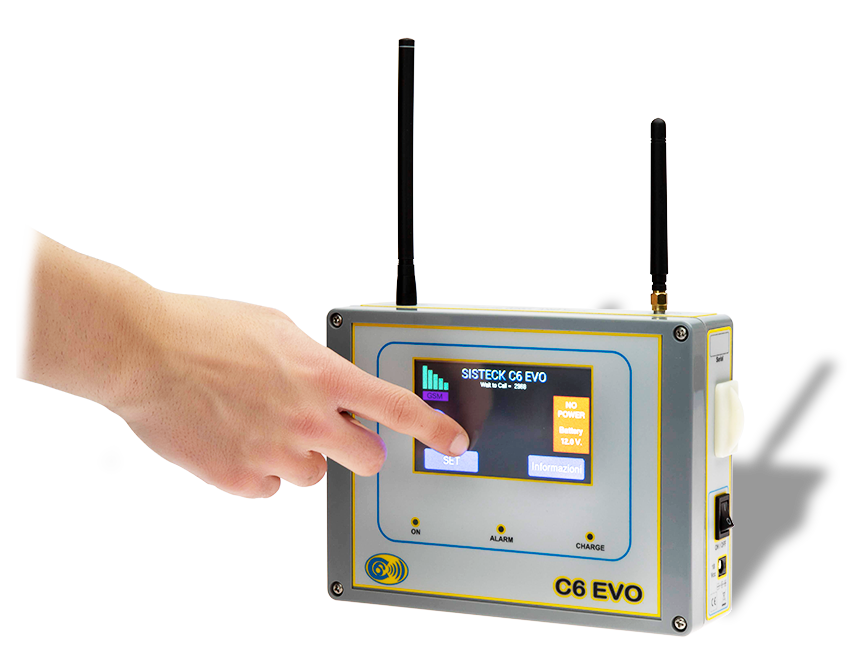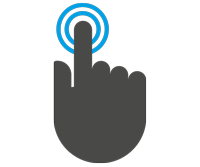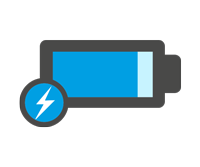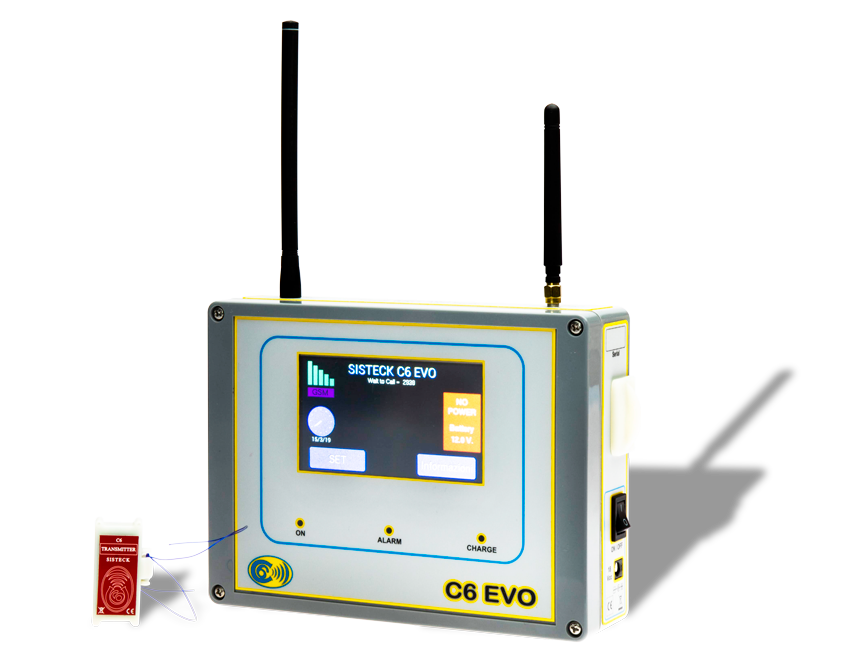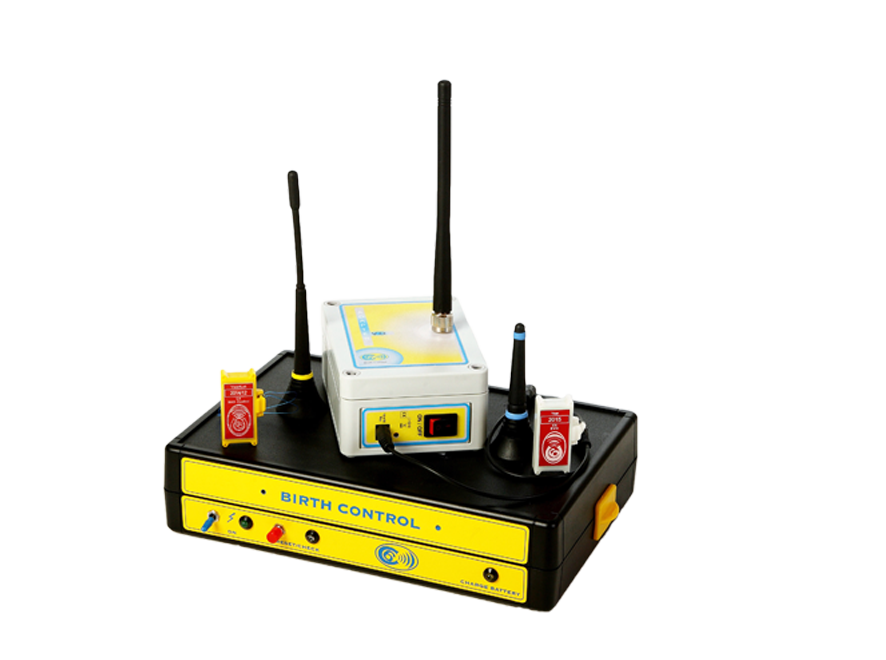 C6 BIRTH CONTROL

C6 Birth Control is a kit consisting of a micro transmitter and a receiver equipped with a GSM modem which can register up to 8 phone number.
How it works?
C6 Birth Control transmitter is installed into the broodmare's vulva during the last days of pregnancy.
Like C6 EVO the system activates just at the moment of the birth, notifying to the breeder and to all registered phone numbers the need of assistance.
C6 ALARM BELL

C6 Alarm Bell is an optional accessory for C6 EVO; it is used when there is not a good GSM network coverage, or when the farmer does not want to receive phone alerts.
Thanks to C6 Alarm Bell it is possible to control the pregnancy even in the most remote location; by simply keeping the device at home, the need of assistance will be notified only if it is truly needed.
For further information: http://www.sisteck.com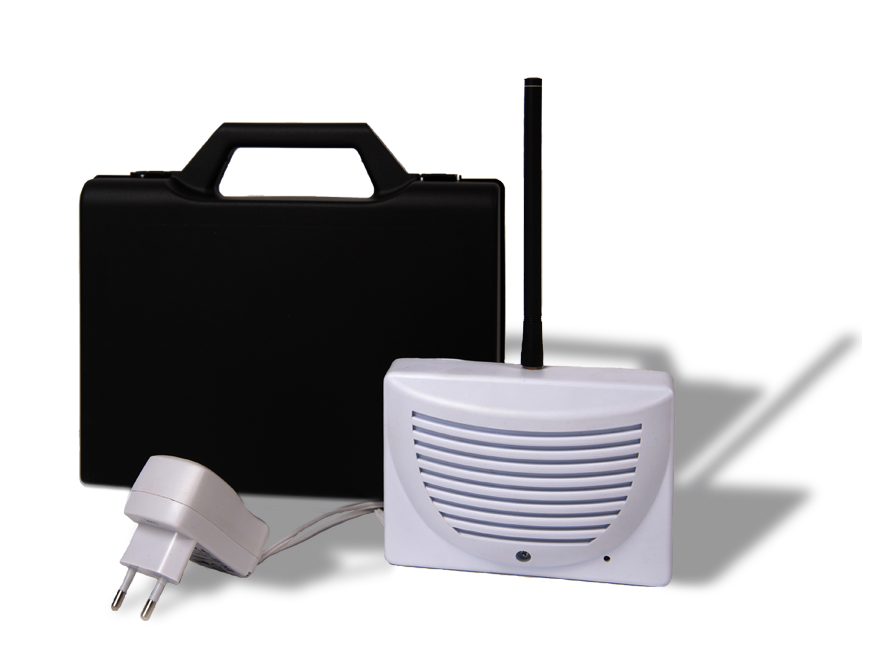 Foals born thanks to C6 EVO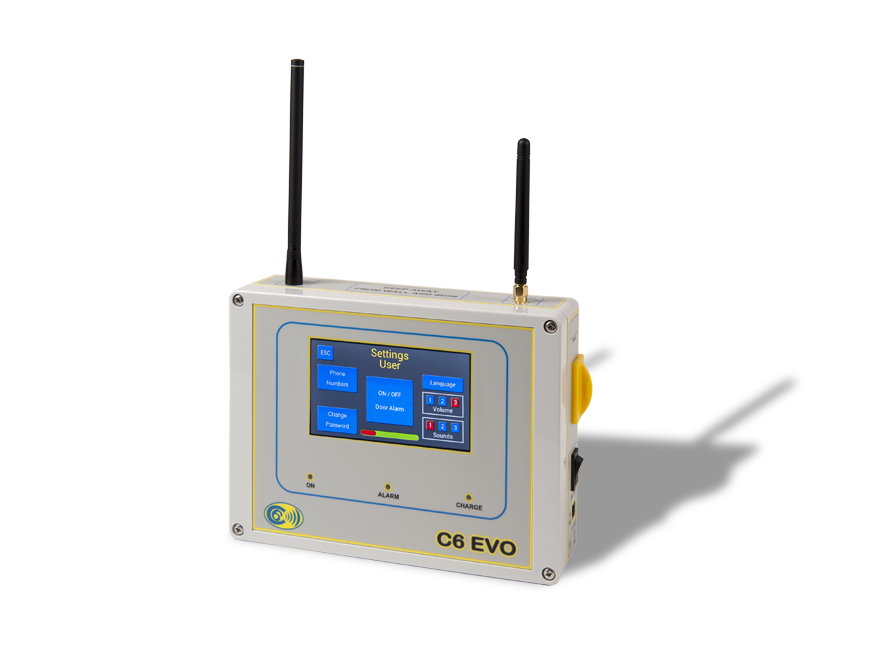 C6 EVO Receiver
C6 EVO è un sistema di allarme utile per monitorare la fase finale delle gravidanze equine.
La principale caratteristica di C6 EVO è la capacità di rimanere in stand-by e di comunicare ai numeri registrati, tramite chiamata o SMS, il bisogno di assistenza alla fattrice solo quando il parto è imminente.
C6 EVO è al momento utilizzato da centinaia di allevatori ed ha aiutato la nascita di migliaia di puledri.

PORTATA IN CAMPO APERTO FINO A 1000 MT.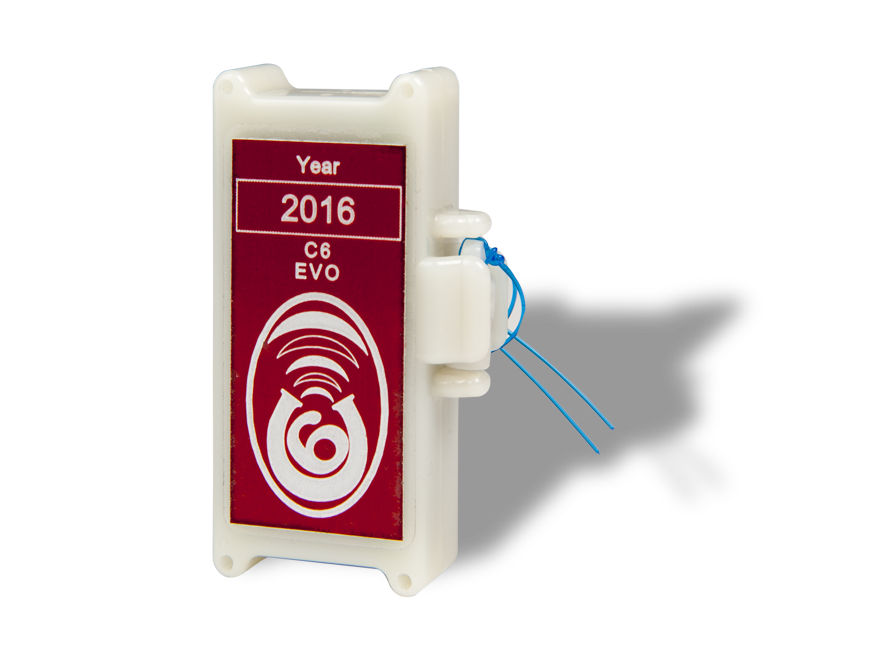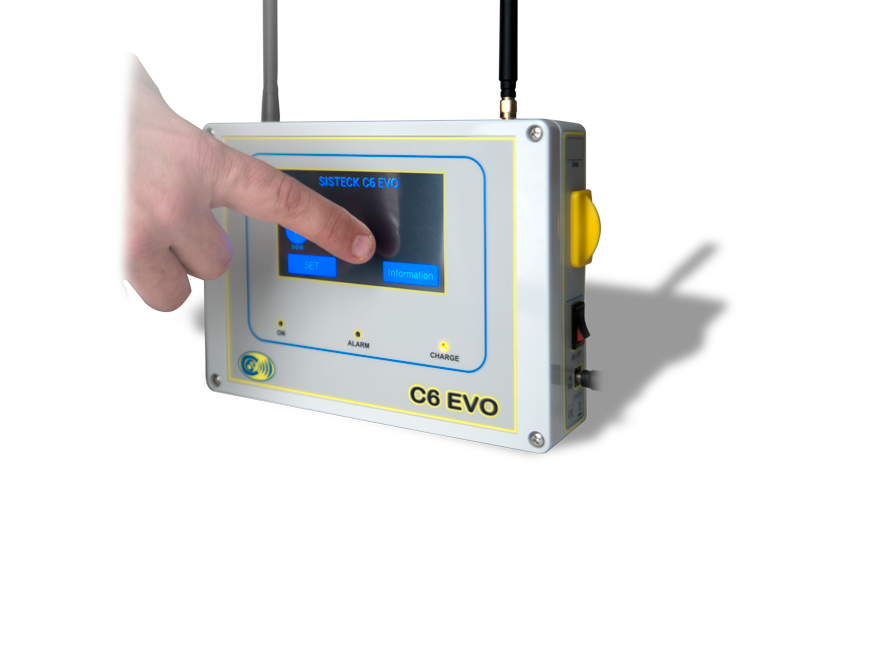 TRASMITTENTE A LUNGA DURATA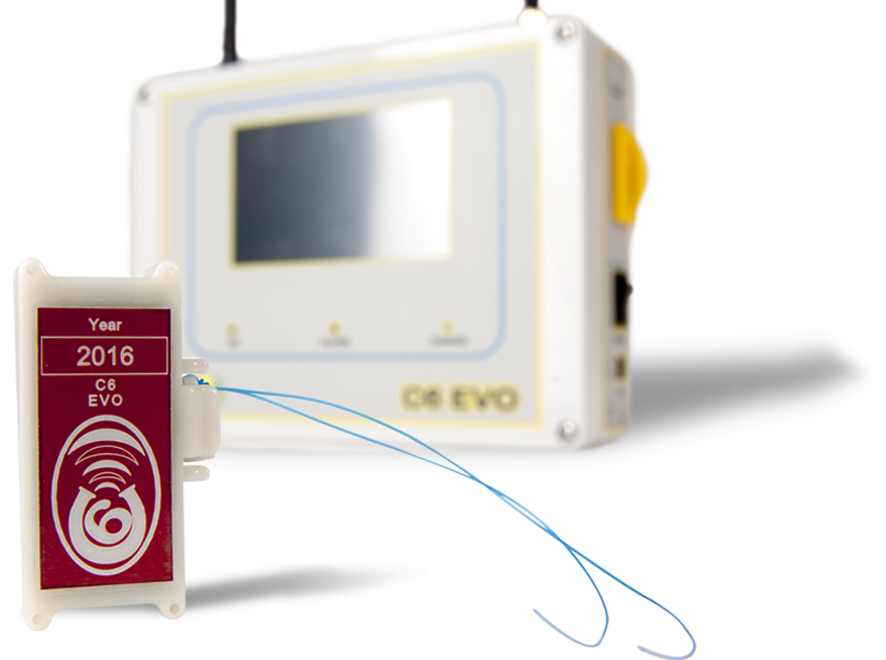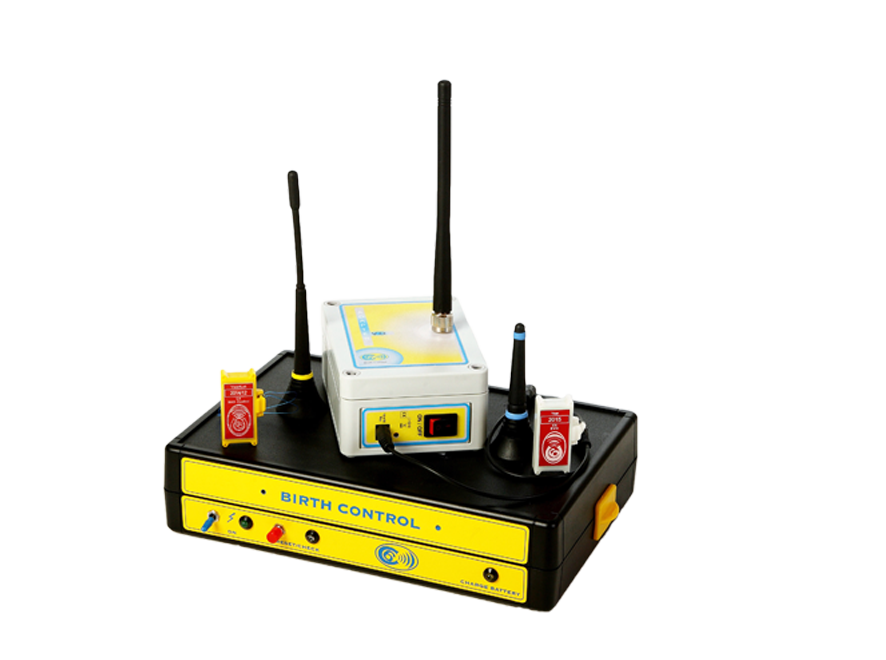 C6 Birth Control
C6 Birth Control è un kit dotato di una micro trasmittente e da un apparato ricevente con modem GSM che registra fino a 8 numeri di telefono.
Come funziona?
Il trasmettitore di C6 Birth Control viene installato nella vulva della fattrice durante gli ultimi giorni della gravidanza. Come per C6 EVO, il sistema si attiva nel momento in cui inizia il parto, notificando all'allevatore e a tutti i numeri registrati in tempo reale il bisogno di assistenza.
C6 Alarm Bell
C6 Alarm Bell è un accessorio per C6 EVO; viene utilizzato quando il segnale GSM non ha una buona copertura, oppure quando l'allevatore non vuole ricevere avvisi telefonici.
Grazie a C6 Alarm Bell anche nelle località più remote è possibile tenere monitorata la gravidanza del cavallo semplicemente tenendo l'apparecchio in casa, verrà notificata la necessità di assistenza solo nel momento del bisogno.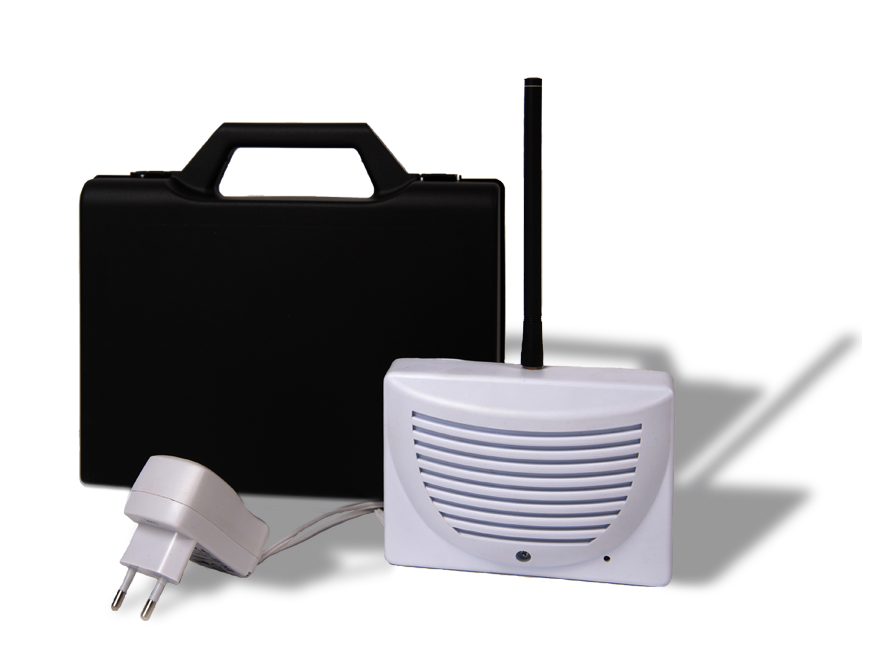 Allevatori che utilizzano C6 EVO